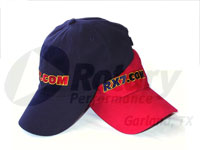 100% cotton twill, unstructured cap with a velcro closer. One size fits all.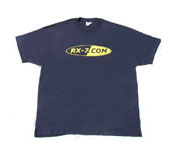 Support the Rotary Performance Race Team! Get a T-shirt today! Shirts come in navy blue with bright yellow text.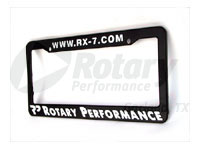 Made from durable ABS plastic.
RP License Plate Frame
Price: $1.99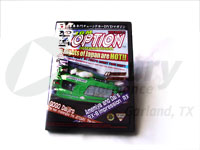 JDM Option is the official english language counter part of the Option DVD magazine. Option is a monthly DVD magazine covering all of the facets of the D1GP Series, streets of Japan. Click here for a sample clip. Note: picture shown to the right is Vol.3 D1 Tokyo Night Time Drift.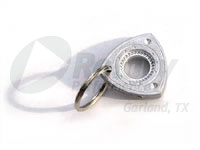 Made of lightweight billet aluminum, it measures about 1.2" across and 0.25" thick. The RX-7.COM Rotary Keychain is the perfect way to show your rotary spirit.
RX-7.COM Rotary Keychain
Price: $13.95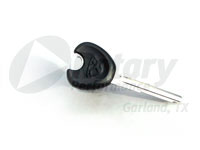 The Japan spec Efini key, a perfect complement to your Efini RX-7 conversion. The key is a genuine Mazda part from the 93-97 Japanese Efini RX-7, it fits the US spec 93-95 cars perfectly.

If you're only ordering keys, shipping cost in the USA for any number of keys is $10. Disregard what the shopping cart shows. The amount will be corrected before your card is processed.

Efini JDM Key - Blank
Price: $19.95





Prices subject to change without notice