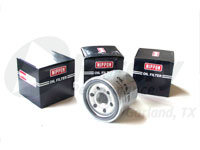 As everyone knows, your oil filter is a vital part of the lubrication system. Having a known quality filter is a must, especially on our high performance high rpm rotaries. Mazda original equipment filters are acknowledged as the best overall solution. These filters have the best fit, best construction and the most filter area. Our filters are from Nippon, the makers for Mazda. We've packaged them in a convenient 4-pack, enough for one year on the average. Best of all, the package saves you about $10 over Mazda.
Nippon Oil Filter - 4 pack
Price: $20.00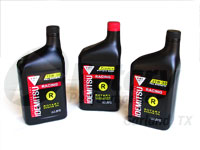 Never heard of Idemitsu oil? Don't be too surprised. After 90 years, Idemitsu has just made itself available to the American public. Here are a few things you probably didn't know:
• Largest Japanese oil manufacturer in the world.
• Exclusive supplier to all Japanese OEMs.
• Largest producer of custom blended oils.
• Supplier of custom competition blended oils for Mazda's racing efforts.
What does this mean to us Rotarians? Now we can use the oils that is based on technology that helped Mazda win the 24 hours of LeMans. Nothing speaks better for oil's effectiveness than the ability to survive that extreme punishment. We've tested this oil in both of our race cars. Our world famous RX7.COM "Stars and Stripes" championship winning car puts severe stresses on the engine bearings. We've never had any problems whatsoever with Idemitsu oils. Being turbocharged and nitrous-fed, there is no harder test for an oil. In addition, Ken Scheepers has relied on Idemitsu oils to keep his RX7.COM sponsored All-Motor engine together. Now that you know the name, buy a few bottles, your engine will thank you.
Viscosity recommendations:
- 10W30 for all-motor rotaries
- 20W50 for all turbo applications
- Premix is for all rotary applications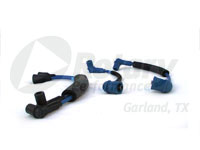 Our favorite wires made by Japan's leading supplier to the electronics industry, NGK wires have a unique internal spiral wound core to reduce resistance and are housed in a teflon coated blue housing to minimize electromagnetic interference.
NGK Plug Wire Set
Price: $34.95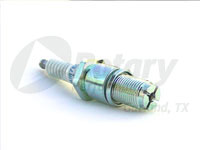 For those of you needing new plugs, here's the original equipment. The stock 1993-95 RX-7 uses two #7 plugs in the leadings and two #9s in the trailings. If you have a hot street application, consider using four #9 plugs. Of note, these are all platinum tipped plugs.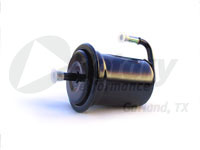 Do not starve your engine for fuel! One of the most common maintenance mistakes we all make on our cars is not changing the fuel filter regularly. Fuel flow is absolutely imperative on any car, especially on turbocharged Wankels. Old fuel filters allow debris to slip past and clog injectors, impede fuel flow and put your engine at risk. The recommended interval is 24 months or 30,000 miles. This RP aftermarket filter is a perfect fit for the original and has been used on countless cars.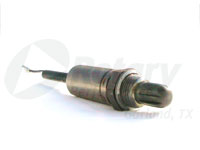 Tired of poor mileage on your RX-7? Here's a solution. The oxygen sensor is out of sight and out of mind. On many cars, it has never been replaced. Unfortunately, O2 sensors lose accuracy with time and eventually ends up hurting gas mileage. Replacing this part every 30,000 miles will keep this from ever becoming an issue. Many have seen improvements of as much as 8mpg. Our replacement is a direct fit and saves about $100 over the Mazda unit. Buy one today and save!
RP Aftermarket O2 Sensor
Price: $40.00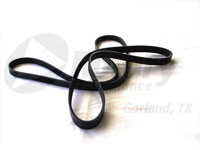 It seems that new factory sized accessory belts are either hard to find in the right size or are excessive priced. Now available are the OE sized belts packaged together at an incentive price. Pick a set up and keep your car in top notch condition.
RP Accessory Belts - Manual Transmission
Price: $40.00




RP Accessory Belts - Automatic Transmission
Price: $40.00






High performance cars need high performing fluid. Here's a favorite value, Ate SL brake fluid. The dry boiling point of this brake fluid is 500F and compares with the best. Sold in a one liter container to flush an entire system.
Ate SL DOT 4 Brake Fluid - 1 liter
Price: $12.95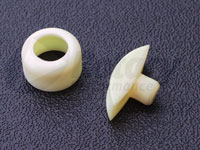 Tired of your loose, wobbly shifter? The cure has arrived. These are the original equipment shifter bushings which keep your shifter tight and rattle-free. Installs in about 30~45 minutes.
RP Shifter Repair Kit
Price: $15.00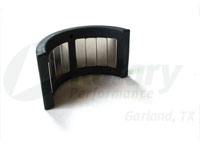 Every once in awhile, there's products we have to experience to believe. FilterMAG is definitely one which qualifies. Everyone knows that particles and debris build up in the oil from everyday running of the engine. The oil filter's job is to keep this debris from circulating through the engine and shortening the life of the vital internal parts. Most of us have seen magnetic drain plugs in action for transmissions and differentials. Worn particles are attracted to the magnetic drain. What you will see is a silvery goo stuck to the plug. Imagine if those particles stayed suspended in the oil? FilterMAG is designed specifically for the engine. FilterMAG snaps to the oil filter and attracts magnetic particles to stay in the filter. At the next oil change, remove the filter, pull off the FilterMAG and throw the filter away. We've cut open filters to see what was held inside and were quite surprised. There's more metal suspended in the oil than you would expect. Remember: FilterMAG is a lifetime product and is to be removed and reused continuously. The magnets are an extremely high strength rare earth type (far stronger than regular bar magnets). Also, the orientation of the magnets and the stainless outer shield make the outside of it non-magnetic. Also, they come designed for a specific diameter oil filter. Of course, the one we carry is only for the Mazda sized filter. Pick one up today and you and your engine won't be dissatisfied.

Prices subject to change without notice