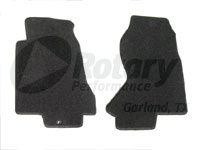 Are your floormats worn out? Look no further. These high quality mats are specifically designed with your car in mind. Fitment is perfect as well as the quality.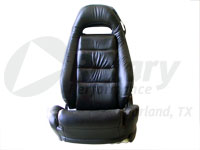 Tired of worn, cracked or torn leather seats in your FD? Now they can be made new again. Our brand new covers are top grain, custom made leather designed as an exact replacement for the originals. These smooth finished covers are available in all three of the interior colors. Tan and black are the most common and are always in stock. Pick a set up today and put the new car feel back in your ride. Black seat covers shown. Note: These require an interior or upholstery professional to install. Expect 3~4 hours of labor charges. Note: Does not include seats. These are just the seat covers.
RP High Grain Leather Seat Covers – Black
Price: $648.22




RP High Grain Leather Seat Covers – Tan
Price: $648.22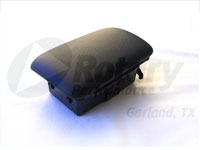 Here's a "can't live without" product if we've ever seen one. This ultra-rare import is a direct replacement for the factory ashtray for any 1993-95 RX-7. Now you can have a flip open storage box for convenient storage of loose change, tolltags or timeslips. When closed, the raised padded top provides a perfect elbow rest while driving. You won't be disappointed.
Mazda Console Armrest
Price: $129.80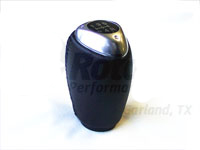 Here's a great product for your FD. Introducing the 5-speed RX-8 shifter knob. This is an original Mazda knob that was never offered in North america (we only got the 6-speed version). This knob was designed by Mazda to have the ideal balance of look and feel. The rotor shape is perfect to add some flair to your interior and is weighted to feel just like the original FD knob. As expected, it is wrapped in quality leather and precision stitched.
Note: This genuine Mazda knob is a direct, screw on fit.
Genuine Mazda RX8 5speed Shift Knob
Price: $154.30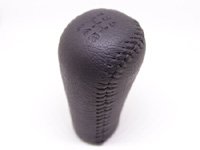 This is a brand new, original, Mazda Shifter knob for the manual transmission third generation Rx7 models. It comes in black leather and fits all LHD and RHD models.
Original Mazda 93-95 RX7 Leather Shift Knob
Price: $169.95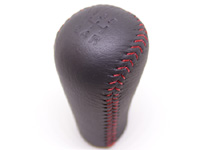 This original Mazda Shift knob came on the rare 2002 Spirit R model Rx7s. It is identical to the standard FD Rx7 shift knob, but has red stitching to spice up your interior. This knob fits all 93-02 Rx7 models LHD or RHD.
Original Mazda 2002 RX7 Spirit R Leather Shift Knob with red stitching (fits all 93-02 models)
Price: $164.95





Prices subject to change without notice