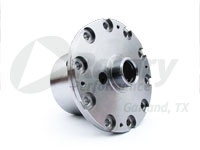 The 3rd generation RX-7 comes from the factory with a high-tech Torsen Limited Slip Differential. This unit is superior to the earlier viscous and mechanical limited slip differentials in many ways. Quieter operation, better torque transfer, and no additives to install in the gear oil. The only problem with the units are that they are not rebuildable, and not extremely durable. For your standard street car, this isn't much of a concern but for cars that see regular track duty, whether drag race, autocross or road racing, a reliable differential is worth the investment in a high quality mechanical differential.

We carry the extremely high quality and durable KAAZ Racing Limited Slip Differentials. KAAZ is the leading manufacture of differentials in Japan building them for Japanese manufacture work teams such as TRD, Nismo, STi, etc. This is the same differential we've been using on our own race cars and we're happy to report NO failures in countless runs. If you're looking for something to handle the abuse you give it on the drag strip, road course or the street, this is the one we choose.
KAAZ Racing LSD
Price: $925.00




KAAZ Racing LSD Oil
Price: $44.25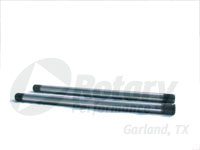 For the serious drag racer, we now offer state-of-the-art axles which are an EXACT replacement for the stock axles. Under serious racing conditions, the stock axles are well known to twist and snap like a twig. We've been known to bring 3-4 PAIRS of axles to an event for spares before we began using these new, high-tech axles. For you material engineers out there, our axles start life as 4340 Chromoly Steel which is then vacuum melted argon degassed. This new material, called 300M, is the same material Top Fuel dragster input shafts are made from using the very same technique. The axles are then polished for maximum tensile strength and come delivered to you ready to install.
RP Chromoly Racing Axles
Price: $748.00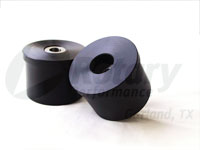 These bushings replace the factory liquid filled units. Whether you're doing a repair or a performance upgrade, these bushings are the ones to have. The factory bushings have quite a bit of flex and allows the drivetrain to move quite a bit. Installing these adds more predictability to the drivetrain, less shifter movement and less wheel hop. For drag racing, these are a must. These are solid differential mounts, but use a composite plastic material for noise dampening with a steel insert for added bolt area strength. Offered as a set, enough for one car.
Solid Differential Mount Set
Price: $119.00/set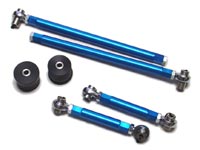 Everything that's good about the Base Traction Kit, (see above) with the addition of our RP Rear Toe Link SetThis package includes the latest version of our famous trailing arms and solid differential mounts as well as our RP Rear Toe Link Set. The combination of these parts make a massive improvement in reducing wheel hop and making the car more consistent. Excellent upgrade for drag racing, autocross, or road racing. Sold together as a package for extra value.
Complete Traction Kit (Drag Launch) (in stock!)
Price: $489.00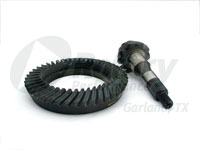 We also offer different final drive (rear end) gears for nearly every street/racing condition. Adjusting the final drive gear ratio on your RX-7 will alter the acceleration and top speed. You can think of it almost like a 10 speed bicycle where the lower gears let you accelerate quickly but limit top speed whereas the higher gears are hard to get started (poor acceleration) but net a high top speed. For manual transmission cars, the stock final drive gear ratio is 4.10 (3.90 for automatic). Going to a different gear such as the 4.30 found in the Japanese spec cars will result in faster acceleration and a lower E.T.

The table below is meant to be a reference between the different gear sets on manual transmissions. It is fairly accurate considering stock rear tire circumference but it is not a guarantee that your results will be EXACTLY the same.
Final Drive
RPM
5th gear @
60mph
Speed (mph)
7500rpm
1st gear
Speed(mph)
7500rpm
2nd gear
Speed(mph)
7500rpm
3rd gear
Speed(mph)
7500rpm
4th gear
Speed(mph)
7500rpm
5th gear
3.90
2375
39
68
98
137
191
4.10
2500
37
65
94
131
182
4.30
2625
36
62
89
124
173

*Prices subject to change without notice