Replacing the stock air box with a higher flowing, performance air filter kit is a easy, safe way to increase HP. The advantage of letting air into the motor as easily as possible can be visualized easily by thinking of yourself trying to breathe through a straw. While it's quite easy to breathe while standing still, at full stride you simply need more air to perform well.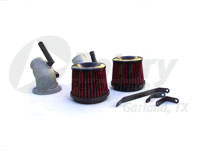 The A'PEXi Power Intake is the premier air filter system using a dual funnel technology. The air filter is made of an unrestricted race quality element and has one funnel at the top of the filter and one velocity funnel at the base. A'PEXi engineers noticed in tests that when the vehicle sucked in air from the side, an area of wind turbulence occurs in the middle of the filter. To cure this problem, a funnel at the top of the filter was added to channel the air down to the base of the filter. A separate funnel at the base of the filter ensured the smooth transition of air from the atmosphere into the intake pipe.
A'PEXi Power Intake
Price: $559.00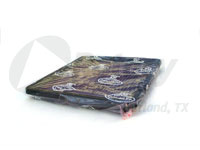 This is a drop in replacement for the stock air filter for the 1993-95 RX-7. Buy this one and you'll never need to buy a filter again. Designed to last and to flow significantly more than the stock paper unit. Periodic service can be done using K&N's filtercharger kit.
K&N Stock Replacement Filter
Price: $59.80




K&N Recharger Kit
Price: $9.95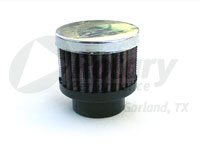 This filter is designed to attach directly to the inlet of the air pump. Many have needed a simple and effective way of filtering the air pump air without having to run a separate hose and connection to the turbo intake. Here's your solution. Comes pre-oiled and ready to install.
Bönez Air Pump Filter Only
Price: $12.00





Prices subject to change without notice