•Boost Controllers

•Blow-off Valves

•Turbo Timers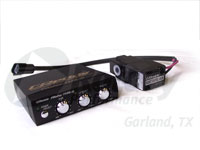 Back by popular demand, the classic Profec-B, but with a few updates and a new name. Say hello to the GReddy Profec Type-S. For those of you not in the know, GReddy's Profec-B has long been the standard of the boost controller world. The Type-S functions exactly the same. Easy setup, reliable and consistent performance and an economical price: What more could be asked for? GReddy redesigned this classic with a new high-performance duty solenoid, even simpler setup and click adjustments for finer tuning. Right now there's limited availability so grab one while they're still in stock. Included hardware not shown.
GReddy Profec Type-S
Price:399.00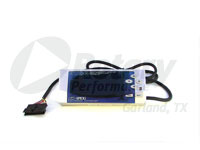 The new Digital AVC-R, from A'PEXi, exceeds all other boost controllers on the market today with new parameters never available until now. Some of the impressive lists of functions includes: RPM based boost and solenoid duty cycle control, Scramble Boost, Gear Based Functions, Self Learning, 2D Map Trace Mode, Analog display, Real Time and Peak Hold data, Quick response and Stable boost control. The AVC-R allows the user to control virtually every aspect of boost control whether it is RPM based or gear based. Since many factory turbochargers lose peak boost due to inefficient factory wastegates, the RPM based duty cycle adjustment can help squeeze out the maximum stable boost possible. (Some physical limitations will apply.) Larger turbocharger applications can benefit from maximizing low end boost response without sacrificing high end stability. Graphic Playback Modes assist the user in identifying problem points in the boost curve. Scramble Boost can be used either to increase boost or decrease boost levels for a certain period of time. Combine this with race proven results of the previous AVC-R, performance proven solenoid valve, and one of the fastest microprocessors for data processing. The A'PEXi AVC-R is definitely the best "street" boost controller available on the market at this time. Included hardware not shown.
A'PEXi Super AVC-R - Digital
Price:589.95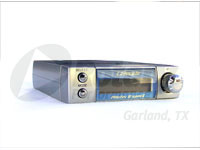 The Profec controllers from GReddy are electronic and allow precise control of the boost levels and actually work to help reduce turbo lag. The original Profec uses fuzzy logic for better boost response but the sequential turbo setup can confuse it so we recommend using the none-fuzzy logic, B-Spec controller for cars using the stock sequential turbos. Those that are using single turbos or stock turbos converted to non-sequential operation can use the standard Profec with excellent results. Included hardware and additional parts not shown. Available in silver or black.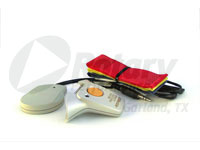 We now also offer a wireless remote switch for switching the Profecs between High and Low boost level settings. The unit is compact and designed to attach to the steering wheel. This is perfect for those wanting to quickly switch between low boost for everyday driving and/or drag launches, and high boost for the straight-away, drag strip, and/or street challenges without taking your hands off the wheel or diverting your attention from the road.
GReddy Profec Switch
Price:114.95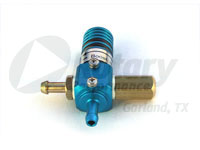 When it comes to reliable, simple, and inexpensive boost control, nothing is better than the TurbXS boost controllers. The standard unit is straitforward and simple unit. The high performance adds a delay valve to make a more instantaneous response. For those who need the ability to switch between two boost settings, then the dual-stage is the way to go. TurboXS High Performance Boost Controller shown.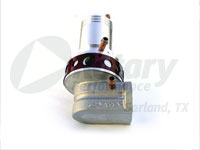 We now also offer the A'PEXi Twin Chamber Blow Off Valve which incorporates a revolutionary design in boost pressure release systems. Unlike conventional single chambered blow off valves, the Twin Chamber Blow Off Valve uses two separate chambers with an assisting pressure hose. This design allows for a short and highly sensitive spring in the first chamber that controls a piston and a valve in the secondary chamber. The result: quicker valve response under low AND high boost pressures. The blow off valve also gives the user the ability to adjust the blow off sound. By turning a disk near the base of the unit, the exhaust gas release volume can be adjusted to normal, loud, and extra loud. Included hardware not shown.
A'PEXi Universal BOV
Price:199.00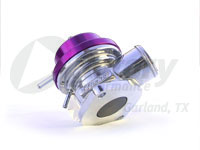 Upgrading to the Greddy Blow Off Valve helps protect your turbo from compressor surges. These surges occur when throttle is released while under turbo boost. With no place to go, the compressed air pushes back against the turbo, possibly damaging it. The Greddy Blow Off Valve will react quickly to this situation and release the compressed air, giving you a reassuring, distinctive sound to let you know it's working properly.

The GReddy Blow Off Kit replaces the stock compressor bypass valve and is easy to install. The other units are designed for custom installs. E-Mail us about specifics or for custom mounting pricing.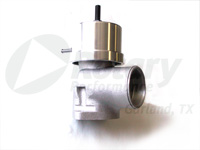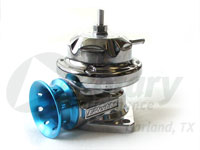 The new GReddy Type RS Blow off Valve provides the most aggressive sound in the GReddy BOV lineup. This compact, dual-spring, 40mm valve can discharge a very high capacity, with quicker response and the ultimate in blow-off sound with it's new discharge funnel. Note: Does NOT include flange. Please choose metal or aluminum flange. Included hardware not shown.
GReddy BlowOff Valve Type RS
Price:207.00






We also carry turbo accessories and blow off valves from TurboXS. These valves, designed and built in Australia, are of extremely high quality and a unique design. The Type S valve is designed for cars running between 5-15psi boost and is adjustable. The valve vents to atmosphere at sound levels as high as 106dB. The Type H is a larger valve designed for cars running 10psi or higher. It is also fully adjustable and vents to the atmosphere with sound levels exceeding 110dB. Both valves are currently available in universal kits for a custom installation. The Turbo XS universal blow off valve kits include both steel and aluminum adapters for installation on either intercoolers or piping. Type H-34 shown.


The A'PEXi Auto timer featuring a new design along with battery voltage, oxygen sensor voltage and A/F ratio readings in one display
A'PEXi Auto Timer
Price:109.00




Turbo Timer Harness
Price:14.72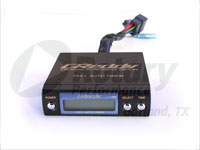 The Greddy Turbo Timer will let your engine and turbo idle and cool down for a programmable amount of time securely without you needing to sit in the vehicle. It offers two programmable presets and optional music. The harness listed below allows you to simply plug the unit into the existing wiring harness without any wire cutting.
GReddy Turbo Timer - Black
Price:89.10




GReddy Turbo Timer Harness
Price:14.72





Prices subject to change without notice